We are thrilled to announce that Wadkins Associates have been selected by Hyer as a "People's Platform Award" winner!
The People's Platform Award 2023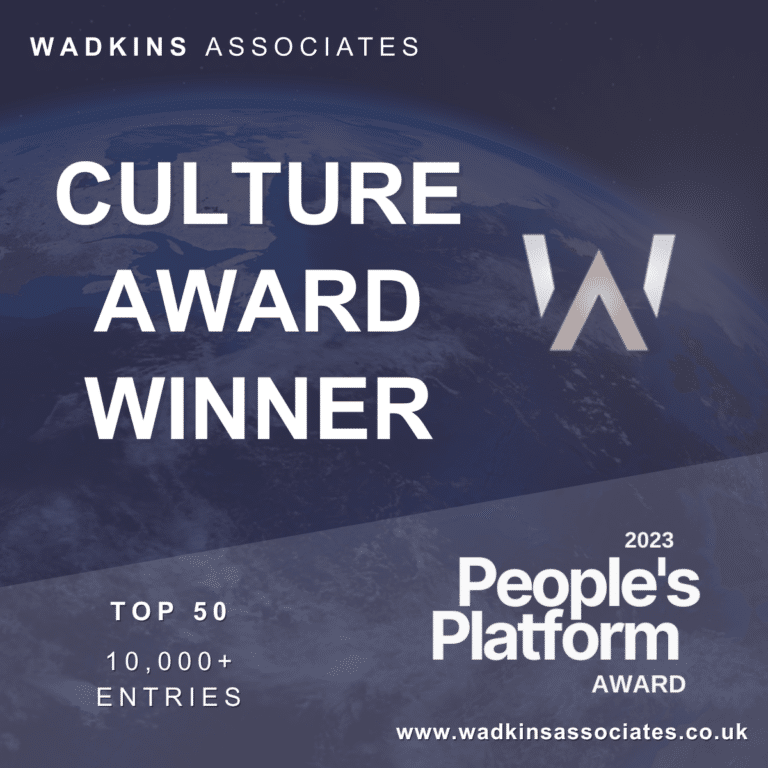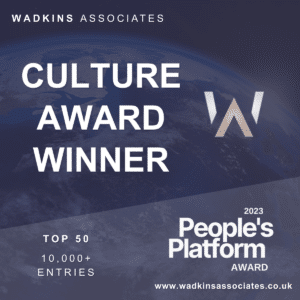 Out of 10,000 companies evaluated, we are proud to be amongst only 50 winners.
The People's Platform Award recognises companies that are committed to their workplace culture, creating enriching environments where employees can truly flourish.
This award recognises and celebrates recruitment companies that prioritise culture. Supported by prominent companies such as Google and Hubspot, their mission was to highlight companies that genuinely care about developing a positive and inclusive work environment.
Hyer have detailed the significance of the award:
"For 2023, The People's Platform Award exclusively recognises and celebrates the companies at the forefront of workplace culture and employee innovation. We celebrate forward-thinking companies that have proven they prioritise their people by creating rewarding and engaging cultures where their employees feel they can thrive.

More than just a badge of honour, The People's Platform Award is designed to create change and accelerate the progress of companies prioritising the building of a company where people feel valued, safe, engaged, rewarded, and excited about their work. This is the type of company you would recommend to your friends and family without hesitation, the type of company you're proud of."
The process of identifying the winners was entirely focussed on employees themselves. We conducted anonymous internal surveys that featured a series of open-ended questions. This enabled us to gain insight on how our employees perceive Wadkins Associates, without the risk of influence by company leaders. Hyer analysed this feedback to see how our employees transparently feel in our workplace and made the informed decision that we were a deserving recipient of the award.
To us, receiving this award validates for our efforts in building a thriving, collaborative culture. It sends the powerful message that creating such an environment is not only possible but necessary for employee satisfaction.
We would like to thank our team for contributing to the positive culture we have cultivated across our London and Singapore offices. We couldn't have done this without you!